It's beautiful here at the edge, 2018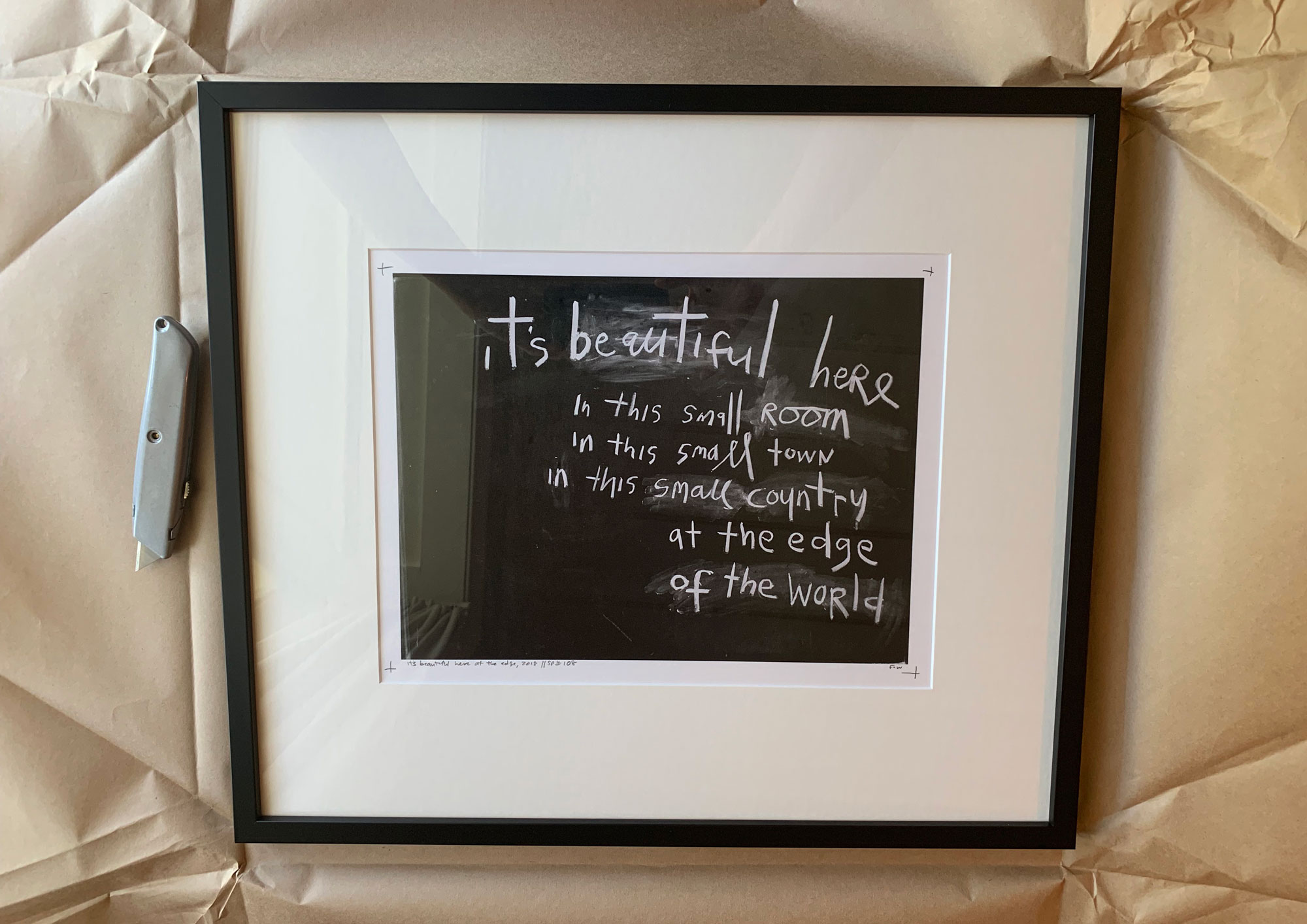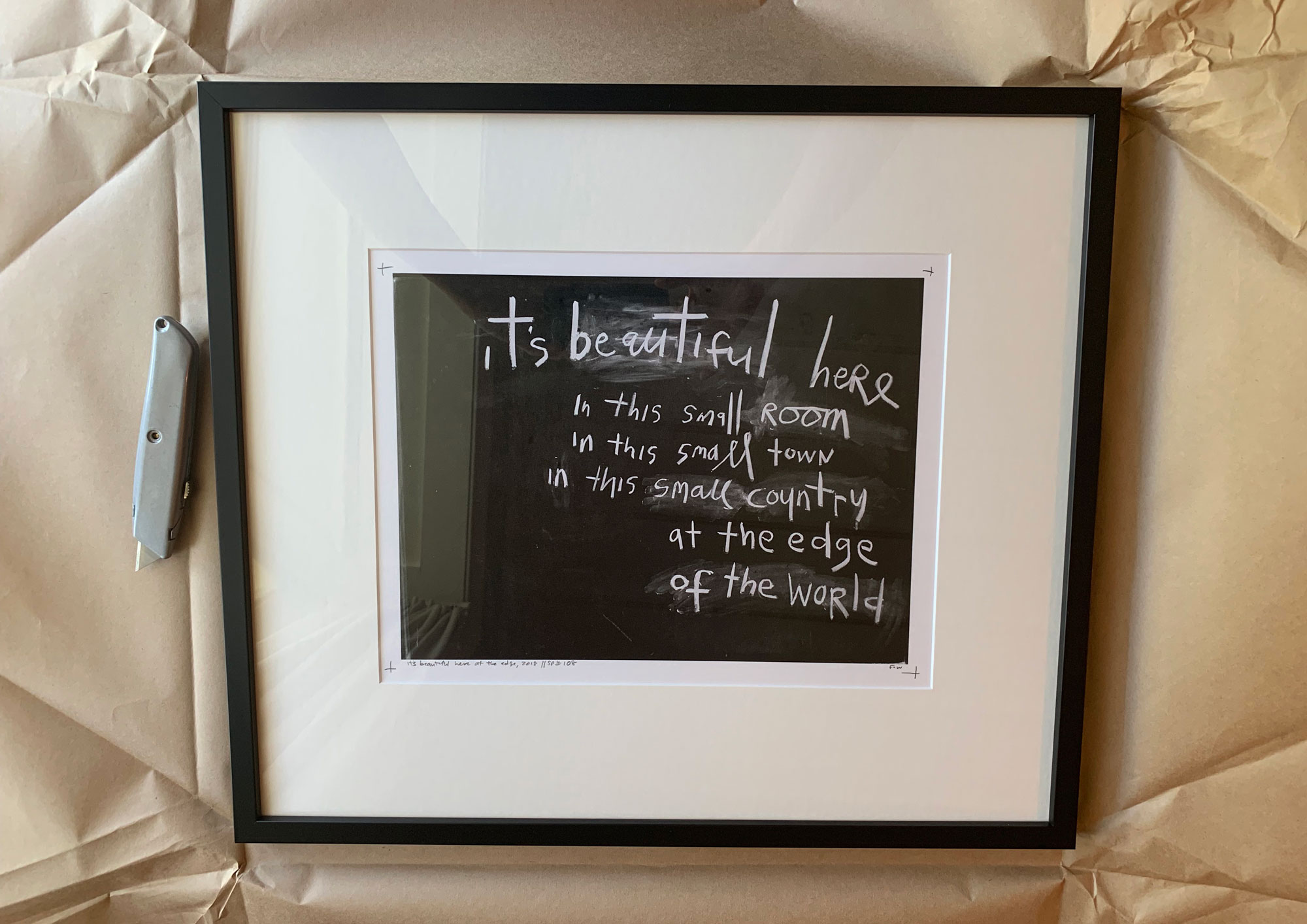 It's beautiful here at the edge, 2018
TEXT ON THE ARTWORK
it's beautiful here
in this small room
in this small town
at the edge
of the world
NOTES TO ARTWORK
I made the original of its beautiful here at the edge as a one-off painting on metal, which is now sitting beautifully in a lovely home in Nelson. This print is a photograph I made of the original, and i love how different it is from the original, and how beautiful it is in its own right.
OPEN EDITION STUDIOPRINT
"Open edition" refers to the fact that this artwork is made in an unlimited number of prints.
UNFRAMED STUDIOPRINTS
These A3 [29.7x42]cm prints printed on lovely paper, and have a "B-side" which has the edition details and title of the work, as well as an image. In this way, the "b-side" serves as authenication - so in later years you know it came from me, the artist.
The prints come in a strong portfolio sleeve suitable for gifting [third photo]. They are also designed to slip into any A3 frame you can buy inexpensively from a large chain store [studioprints are my entry level artworks and I love that they are accessible in price]. These chain-store frames look totally okay with the prints.
FRAMED STUDIOPRINTS
If you're looking for your studioprint to look all kinds of lovely, and for it to last in the long term, then I recommend having the work professionally custom-framed. I can get this done for you, or go to a good framer in your town. The other excellent thing about custom-framing is that it will be proportionately really good for the artwork, and make the print look twice as good!. The second photo loaded here shows the custom-framing but with a different image.
AVAILABLE AS EXQUISITE LARGER SIZE EXHIBITION PRINT
If you're looking for an artistic centrepiece for your home, this artwork can also be made as an exhibition print in larger sizes, on gorgeous archival paper. Any studioprint can be made into an exhibition print.
TURNAROUND TIME
Please note the turnaround time for unframed prints, from time of ordering to time of me sending via post or courier, depending on which you choose, is ten working days. Custom-framed artwork takes approx 3 weeks. If you would like it more quickly than this, in some cases I can accommodate, please contact me via email to discuss: studio@fleurwickes.co.nz .
FYI: STUDIOPRINTS
For detailed general information about my studioprints, go to the first product loaded in this section: FYI: Studio Prints.
QUICK PRICE GUIDE
Unframed studioprint: $177
Custom-framed studioprint:: $299
Plus courier
To frame or not to frame: