Because the shape of your mouth , 2018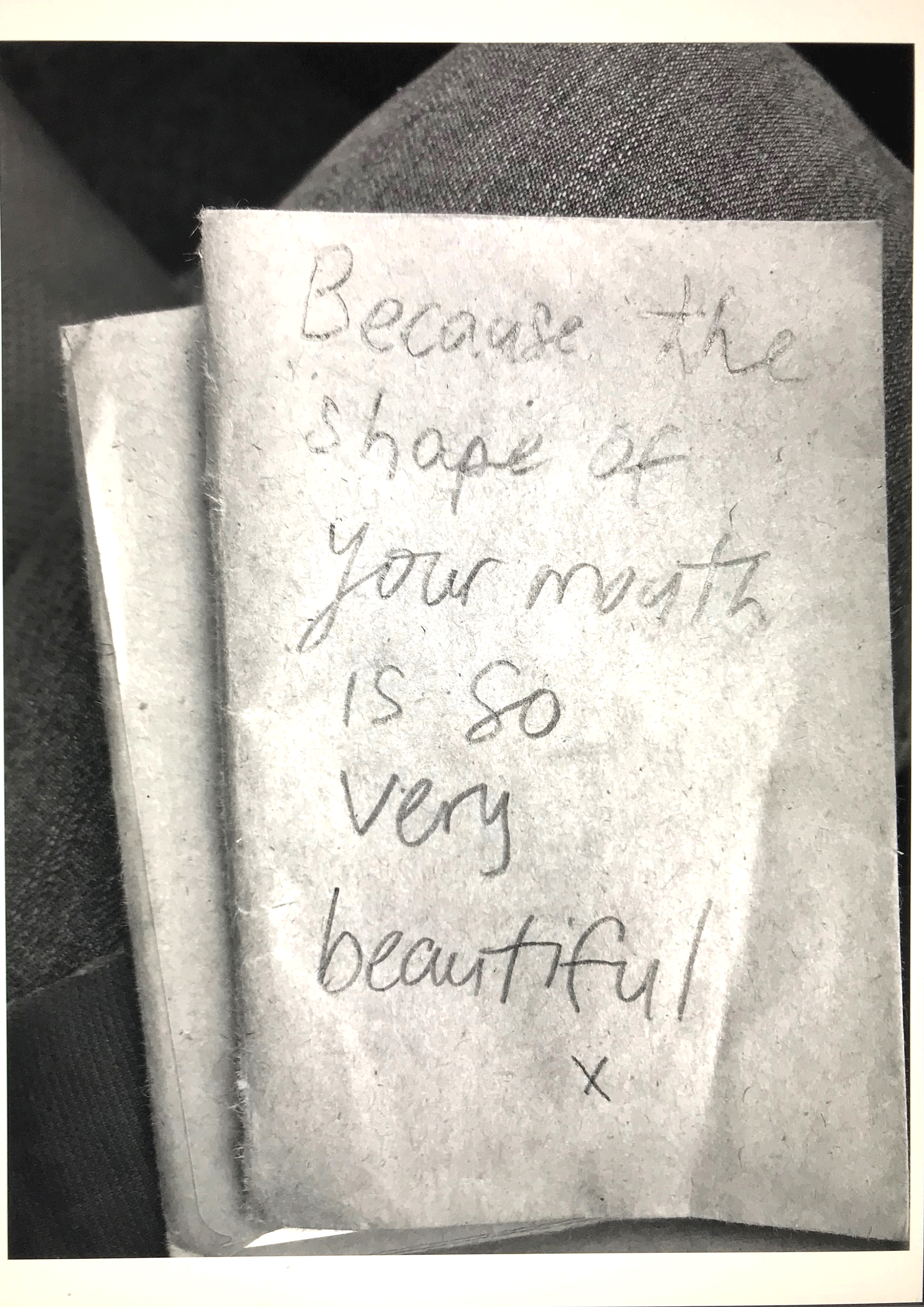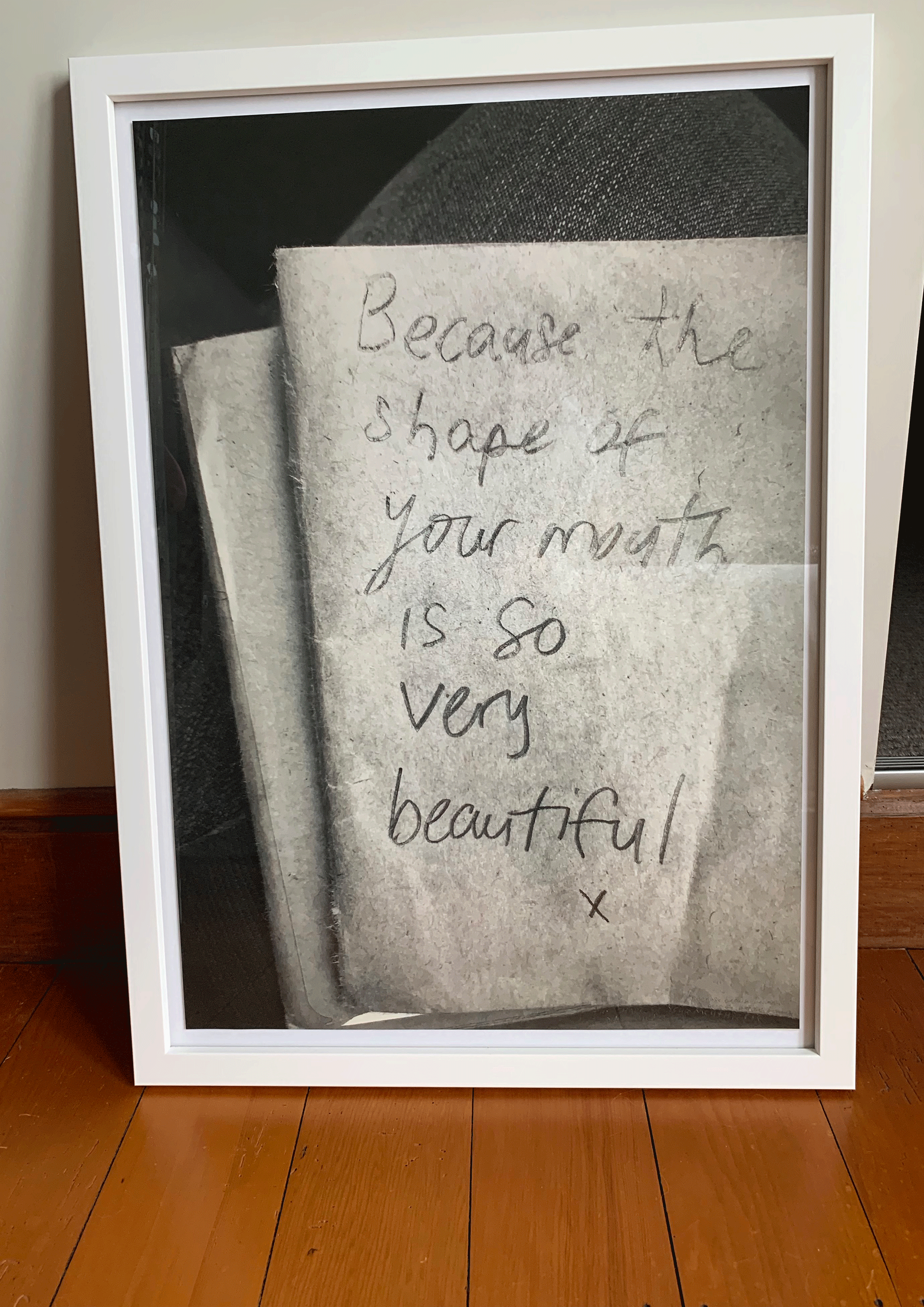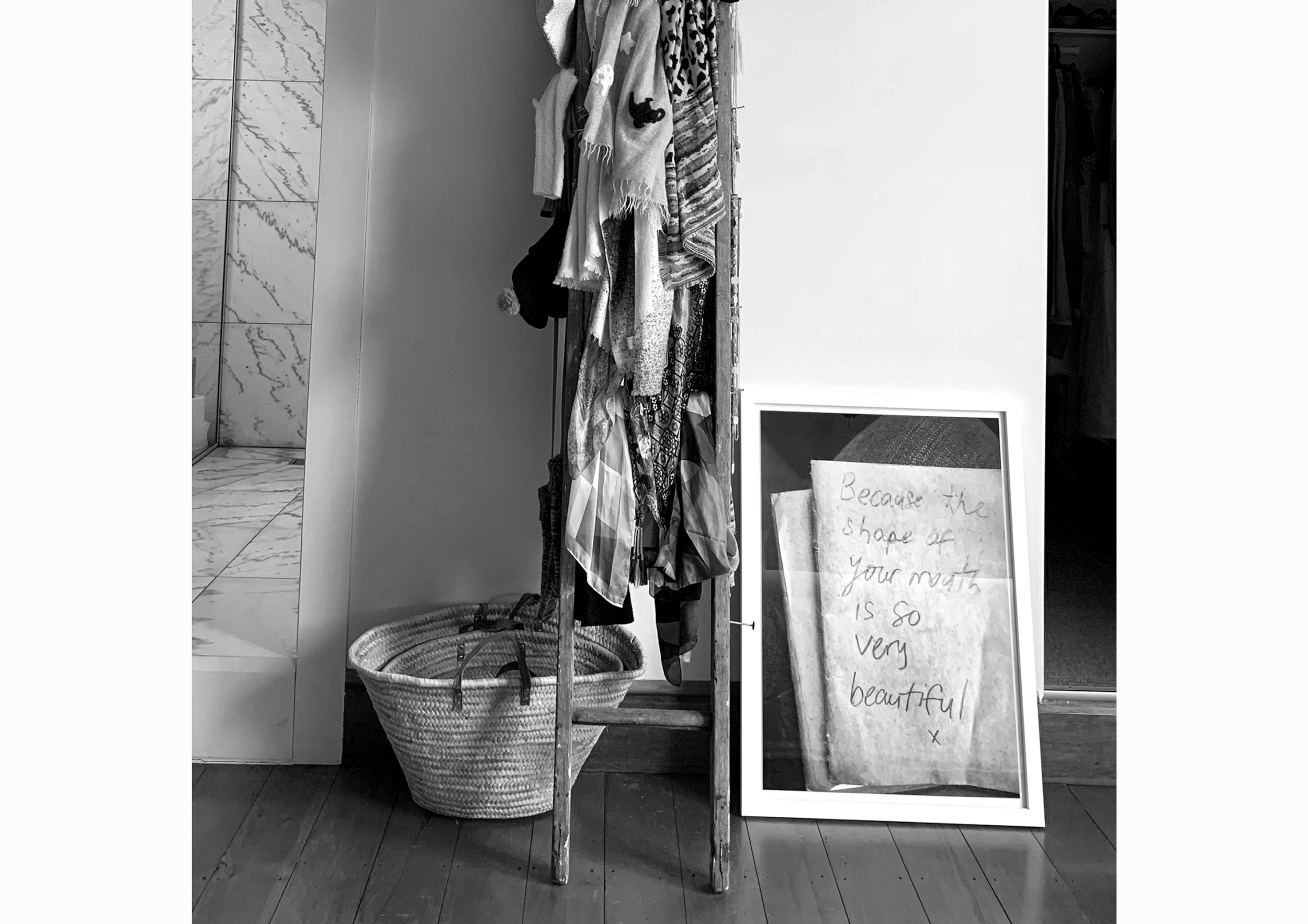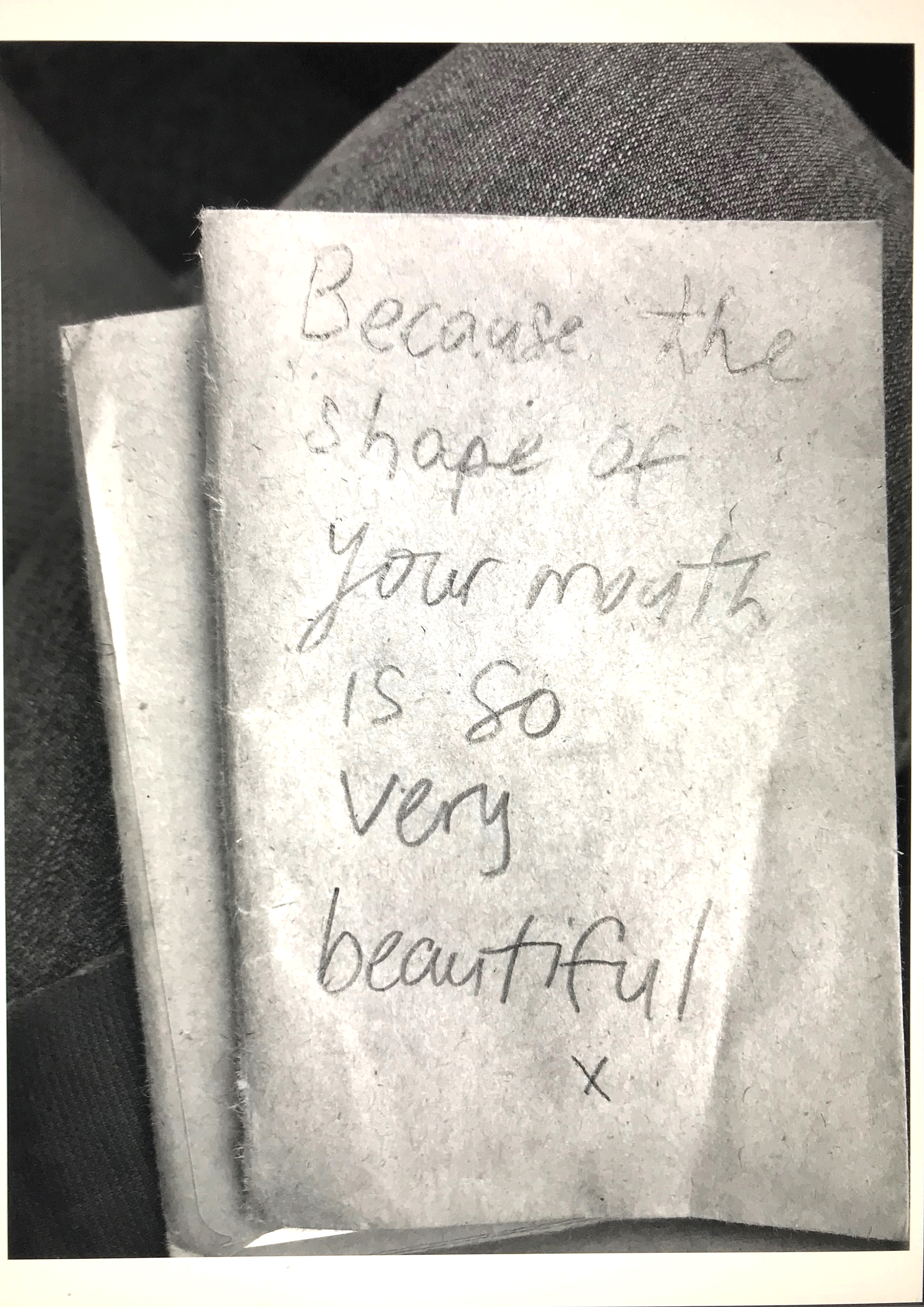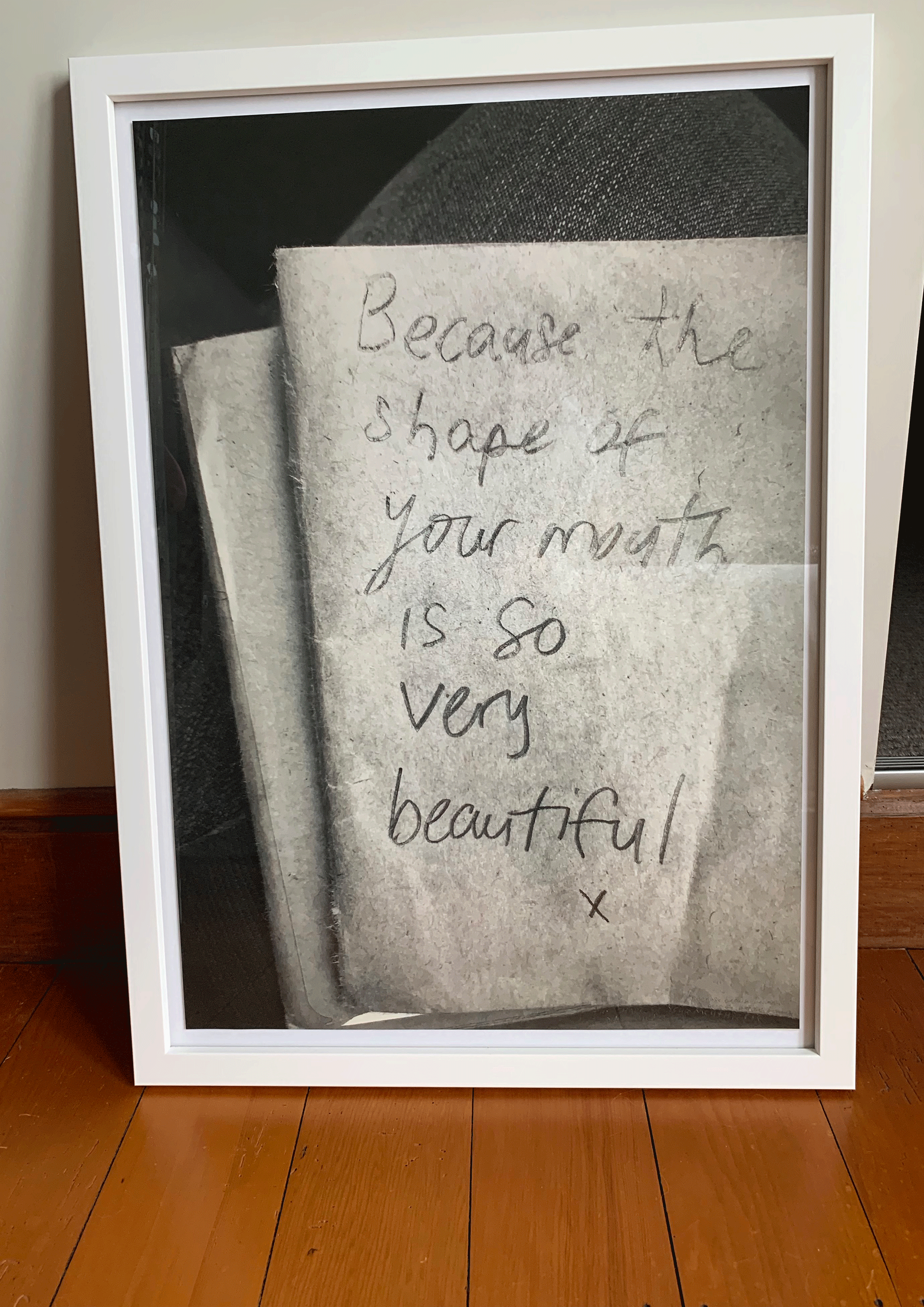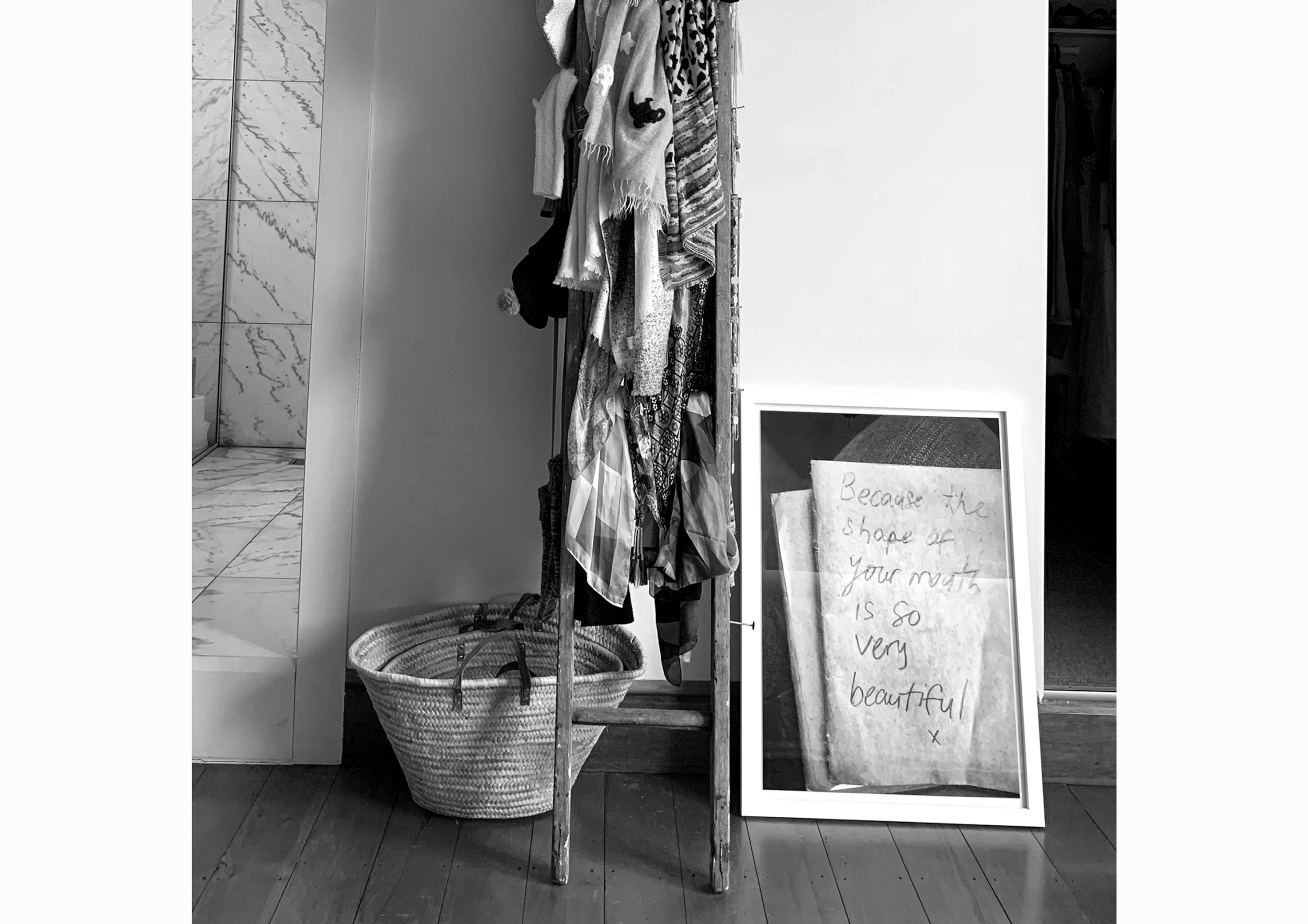 Because the shape of your mouth , 2018
ARTWORK
[NB: DOUBLE-CLICK on images .to see the full-frame photograph.]
Title: because the shape of your mouth, 2018
Print size: A1 [59.4x84.1] cm
Print description: Archival [aka "last a lifetime"] photographic print [Ilford photorag], signed, dated, edition number, overdrawing on words in pencil.
Edition: Limited edition of 5 [1 sold, 4 available]
Notes to the work: I wrote a note in the car, on my knee, to accompany a gift to the man I was in love with. I photographed it. That photograph became this artwork. // The first time I saw him, I was captivated by his mouth - it turned out so much of what came out of his mouth was beautiful, too.
Price of artwork: $1234
Price of framed artwork: $1777
PAYMENT OPTIONS
If this artwork speaks to you, and you'd like a few months to pay it via lay-by, contact me to discuss it. I want my work to go to the homes of people who love it, and if I can facilitate that by doing payment over time, that's sweet with me.
FRAMING
All framing costs include top-quality professional archival framing, high-quality museum glass for exceptional clarity of viewing of artwork, as well as conservation of the print.
There is the option of standard glass for the framing, which significantly cheaper than museum glass. If you'd like to explore the option of standard glass, choose the print-only option here, and email me about wanting a quote for standard glass.
Framed artwork only available within NZ.
Turnaround time
Four-five weeks from time of purchase for framed work, 2-3 weeks for print only. Please let me know ASAP if you have a specific deadline for the completion of the work and I will look at my schedule and let you know if I can hit that deadline.